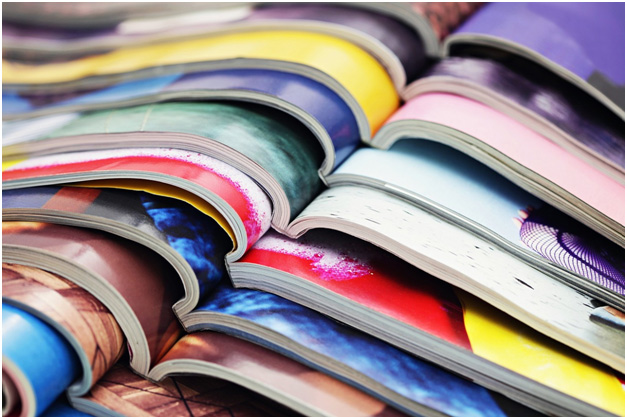 From printing your school books to your novel, Liberty Printing Press does it all!
Book printing in Dubai has never been so convenient until now!
We print your books and add hardcovers as well!
Liberty Printing Press has a vast clientele. We deal with printing your children's short stories to books and notebooks which large organizations need. We provide a one-stop solution for all sorts of book printing in Dubai. School books printing is a huge project. Every year we print notebooks and books for various schools all across United Arab Emirate. We even print novels for our customers. There isn't any minimum requirement for printing novels; however, we do recommend using the size of papers which we suggest. This helps us in preserving paper and minimalizing waste.
Protecting Environment
As experts in school books printing in Dubai, we also ensure that our environmental footprint is green. We do this by offering different sorts of materials that our customers can use. We recommend sizes which result in bare minimum paper waste. On top of this, we urge our customers to select the recycled paper for their school projects or their hobbies. A lot of parents come to us for printing their children's books, practice materials kits, and even novels written by their children. So far we have received a very positive response with respect to using recycled paper for small printing projects. Just by providing an additional option of material for book printing in Dubai, we have played our part in safeguarding the environment and using recycled materials. Our customer's cooperation with us in selecting adequate paper size has also helped in using maximum paper out of the paper roll. For this, we are grateful to have thoughtful clients.
Placing Book Printing Orders
School books printing should be done on time which is right before schools open. However, most organizations have bulk orders. Sometimes they request for bulk printing orders with short deadlines. Such deadlines are not convenient for us and the probability of printing wrong books is high because the customers end up submitting books without proofreading them. This results in waste of precious material and time. Thus, we request our customers to discuss their book printing in Dubai with us. This should be done well-in-advance so that you have ample of time for proofreading and editing your work. It will also help us as we will be able to print one book as a sample for you. If everything meets your desired standard then we can continue printing the bulk order without delay. However, we suggest that you discuss your printing projects with us so that a convenient deadline can be decided for both parties.
Books printing in Dubai has been upgraded. We offer our customers a vast range of materials as an option for selection. We have papers with all sorts of thickness and colors to make your printing projects just like your initial vision about them. We make your dreams alive of all your printing projects. As pioneers in school books printing and novels printing, we look forward to meeting your demand for book printing in Dubai.
https://www.libertyprintingpress.com/wp-content/uploads/2018/10/sticky-logo1.png
0
0
admin
https://www.libertyprintingpress.com/wp-content/uploads/2018/10/sticky-logo1.png
admin
2019-08-22 13:17:53
2019-08-22 13:17:53
Book Printing Services Dubai